About The Program
"Airport Welcome Desk" kiosks have been established in Toronto, Halifax and Sydney airports to welcome and orient international students that are coming to study in Canada.
Operations led by iCent, the Airport Welcome program is a collaboration between Ontario post-secondary institutions, EduNova Co-operative Ltd., Nova Scotia post-secondary institutions, association partners, and economic development offices.
iCent staff at the welcome kiosk greet international students exiting customs and immigration in the arrivals lounge with a welcome package, offer assistance with transportation and accommodation, provide free calls home to inform family, and provide other helpful services. The program is backed by a technology tool called the iCent app, which students can access prior to their arrival. The iCent app offers key information to help students prepare with pre-departure information, arrival and airport landing information, immigration procedures, school orientation, and acclimatization.




How The Program Works
A committee was formed to manage the Airport Welcome Program. The process below highlights the steps to join the partnership network: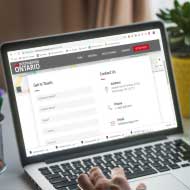 01
Complete the Get In Touch form on this website with your details and tell us about your airport welcome needs.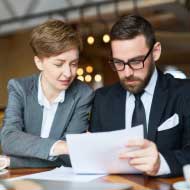 02
The Program Manager from the committee will connect with you to discuss your needs and outline funding details.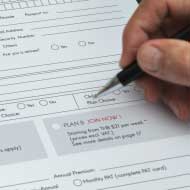 03
The iCent Project Manager will send you a questionnaire to gather the information required for the program and app.
What We Provide
The airport welcome desk staff offer a wide variety of services to arriving international students, including:

Shuttle & Transit Information

Airport Wi Fi & Refreshments

Banking & Currency Info

Orientation & Campus Info

Accommodation & Hotel Information

Accessibility & Baggage Claims
What They Are Saying
Here are some of the great things arriving students and staff have to say: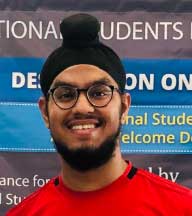 It took me a long time in immigration and I have been away from home for more than 25 hours and my parents were worried. The staff helped me to contact home so my parents can be worry free and they also guided me to reach my university.
Tanveer Singh
Ryerson University, International Student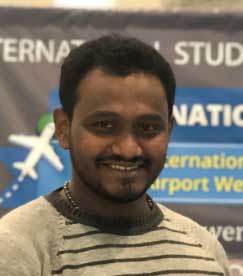 My flight got delayed and so I had to cancel my connecting flight to St. Marie. The Airport Welcome Desk booth was really helpful and gave me information to reach my station and were good company and it cheered me up.
Saiteja Basineni
Sault College, International Student

It is such a great experience to help international students. Being an international student I know the problems. It really means a lot to me when I helped and students feel special about it.
Neha
Airport Welcome Desk Staff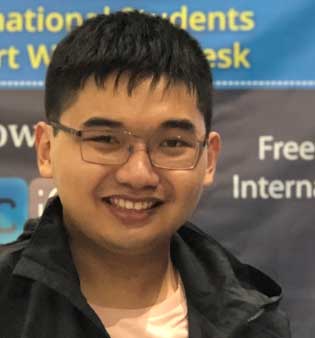 The Pearson airport was pretty new and confusing for me, Airport Welcome Desk team helped me with directions, currency exchange and getting a bus pass so I could reach to my place and gave me some wonderful gifts and I am very thankful to them.
Phuong Uy Viet Nguyen
Ryerson University, International Student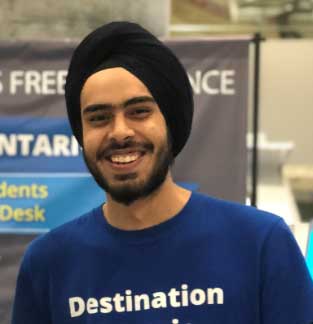 Being an international student as well can understand how scary it can be to be all on your own in a new country with all the documents and things to do. It feels really nice that we have got a chance to help students and make sure none of them are alone and feel that way and give them all the information and help they need.
Japjot
Airport Welcome Desk Staff

I was not able to find any way to commute to college as the airport wifi wasn't working. The airport welcome team helped me to find a ride to college and I am thankful for this service.
Kanchan Preet Singh
Loyalist college, International Student

It was really easy to spot the desk and staff, it made me worry free as I had the support and help I needed right since stepping outside of the arrivals gate.
Marcelo Mendo
St. Lawrence, International Student